North Georgia Tent Rentals
Create a great place to gather!
Jitterbug is proud to offer tent rentals throughout North Georgia. A tent rental can be a great option for extra space, a little shade, and a touch of class at your event. Let us tailor a tent rental option for you that will be cost effective, offer you form, and functionality .

Grab some shade and enjoy the company of your guests with one or more of our commercial tent rentals and canopy tent rental choices.

Always professionally cleaned and maintained for your safety and enjoyment!


Dahlonega Tent Rentals | North Ga Tent Rentals | Wedding Tent Rentals
  Tent Rentals - North Georgia
Tent Accessories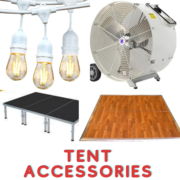 Canopy Tent Rental (Pop Up)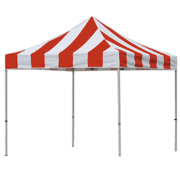 Jitterbug Party Rentals offers tent rentals in Dahlonega, Georgia and surrounding communities such as
Cleveland GA
,
Dawsonville
,
Gainesville
GA, and
Cumming
.
We've got your North Georgia Tent Rental needs covered. Call us for a free quote today at 678-948-5867. Our North Georgia Tent Rentals offer you the choice and flexibility to make your event picture perfect without breaking the budget. We offer free 25 mile delivery on all in-stock tent rentals with a 100$ minimum purchase.
Call us today at 678-948-5867 for a free no-obligation tent rental quote.
North GA Tent Rentals By Jitterbug
Free 25 Mile Delivery Of In Stock Tent Rentals
Installation & Teardown Included in Tent Rental Price (Staked)
Commercial Quality
Tents and everything under them!
Classic Frame Tent or High Peak Tent Rentals
Variety of Tent Rental Sizes and Options
Lighting, Fans, Tables, Chairs, & more!
Why a Tent Rental Makes Sense for your Party
Planning an event such as a wedding or corporate party is a lot of big decision making, should you have your event inside our outside to name one? A tent rental by Jitterbug can give you the best of both environments, bringing guests out of doors and closer to nature while providing protection from weather. Outdoor events give you more flexibility on location choices, create distinct and fun atmospheres, and typically cost less than renting a traditional venue. A tent rental can give you flexibility to hold your event in a unique and memorable location or expand and existing venue without breaking the bank. Below is more information to help you decide if a tent rental by Jitterbug is the right fit for your event.
Benefits of Tent Rentals
Protection against the weather The outdoors is always a special place to have a wedding or event, tent rentals let you enjoy the outdoors without exposing your guests to the elements. Your guests will be protected and can enjoy being closer to nature rain or shine.
Location Location Location
A commercial tent rental gives you the choice to setup a temporary venue in a multitude of locations and is customizable to fit your budget and style. Whethers it's setup up in a pasture on family land, next to an existing venue, or in you favorite spot, a tent rental offers you the choice to determine your own location. Our tent rentals can be setup up where ever we can get to with our trucks.
Save Time & Money
A Jitterbug tent rental is an affordable option when compared to renting an indoor venue, especially if that location is a wedding venue. Save time, money and get more control of your choices when it comes to planning your party.
Stress Less. Enjoy More
Take the stress out of hosting your outdoor event by planning for the elements and being prepared with a tent rental. It's Georgia and it can be hard not knowing what our weather will look like from one minute to the next, so have a plan that includes shelter for your guests. Our Party Tents take the stress off guessing what mother nature will do and let's your event continue rain or shine.
Size it up
Turn a small space into to a bigger one by adding a tent rental to the site. Tent rentals come in a variety of shapes and sizes to accomodate all size parties, give us a call today to discuss your event needs.
Considerations When Choosing a Wedding or Event Tent Rental
Location
It's important that you choose a suitable location for your wedding or event. Ensure it has the space to fit your guests, the tent, and any vendors working the event. Below some considerations to make when choosing the location of your event...
Is there enough space for a the tent to be securely installed?
Is the location accesible to your guests and vendors?
Are there any noise or time restrictions in the area?
Do you need a permit?
Is there ample parking nearby?
Cost and Partnership
Have a plan when it comes to your party expenses including for your tent rental. Get a free no obligation quote and choose a company you feel comfortable with, one that communicates well, is easy to work with, and is transparent on their costs and policies. Make sure you ask questions about safely installing your tent rental, ensure you clearly understand what equipment and quality you're renting, and how setup and tear down works. Money is always a factor, but consider reliability, experience, and convenience as well. For example not all tent companies work weekends and some charge more to do so.
How You'll Use The Tent
It's important to consider the purpose of the tent as that will help determine the size necessary for your tent rental. Do you want your guests seated or standing? Do you want a space for a dance floor or bar? Do you want caterers or a DJ under your tent? Do you want lighting, air conditoning or heaters? The tent you choose should be large enough to ensure the guest are comfortable without going to big and jumping up on costs unnecessarily.
A good event tent rental experience will ensure your guests are protected from the elements on your event day but will also make your event memorable in a positive way, reducing stress and saving time on an already busy day.