Join Our Team - Employment Opportunities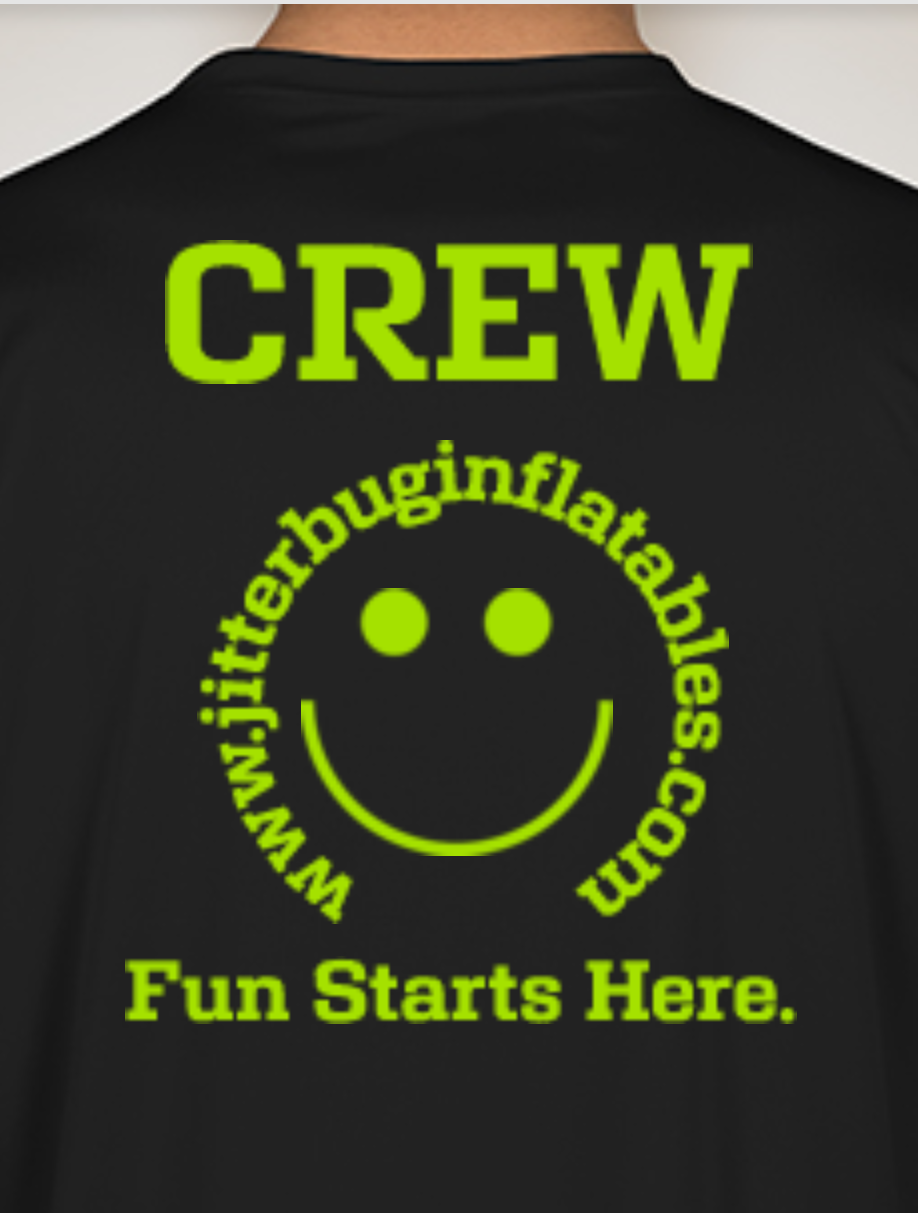 Are you ready to Jitterbug?
Our Jitterbug family depends on hard working and dependable people like you to help fulfill our mission of providing our customers with an easy, safe, and professional party rental experience.

Jitterbug Party Rentals has been providing event rentals and delivering fun throughout North Georgia for 20 years. Life's worth celebrating and we help our customers do just that.

Whether you're looking to work on the road as part of our delivery crew, at the warehouse as part of our support crew, or in the office supporting business growth and development, this is your opportunity to start the next chapter of your story and help create lasting memories for yourself and all our Jitterbug customers.
Current Opportunities
We're different and we love it. Everyday is different just like every customer is too.

Our delivery crew employees tell us their favorite part of the job is seeing new places and experiencing new challenges everyday.

If working with your hands and not being stuck in the same spot all day sounds good, a job at Jitterbug may just be the perfect fit.

Teamwork Makes The Dream Work
From backyard parties to city festivals, we are committed to getting the job done right, on time, and with great customer service.

We're a close knit team that relies on each other to work hard, have each other's back, hold each other accountable, and bring a positive attitude to work everyday.

"A positive attitude will lead to positive outcomes"
Jitterbug recognizes our differences working together makes us a stronger team. We believe in supporting personal and professional growth and rewarding our team for their talent and commitment to supporting our company mission. We are inclusive and welcome feedback at all levels of our company. We respect each other and have fun because that's what families do.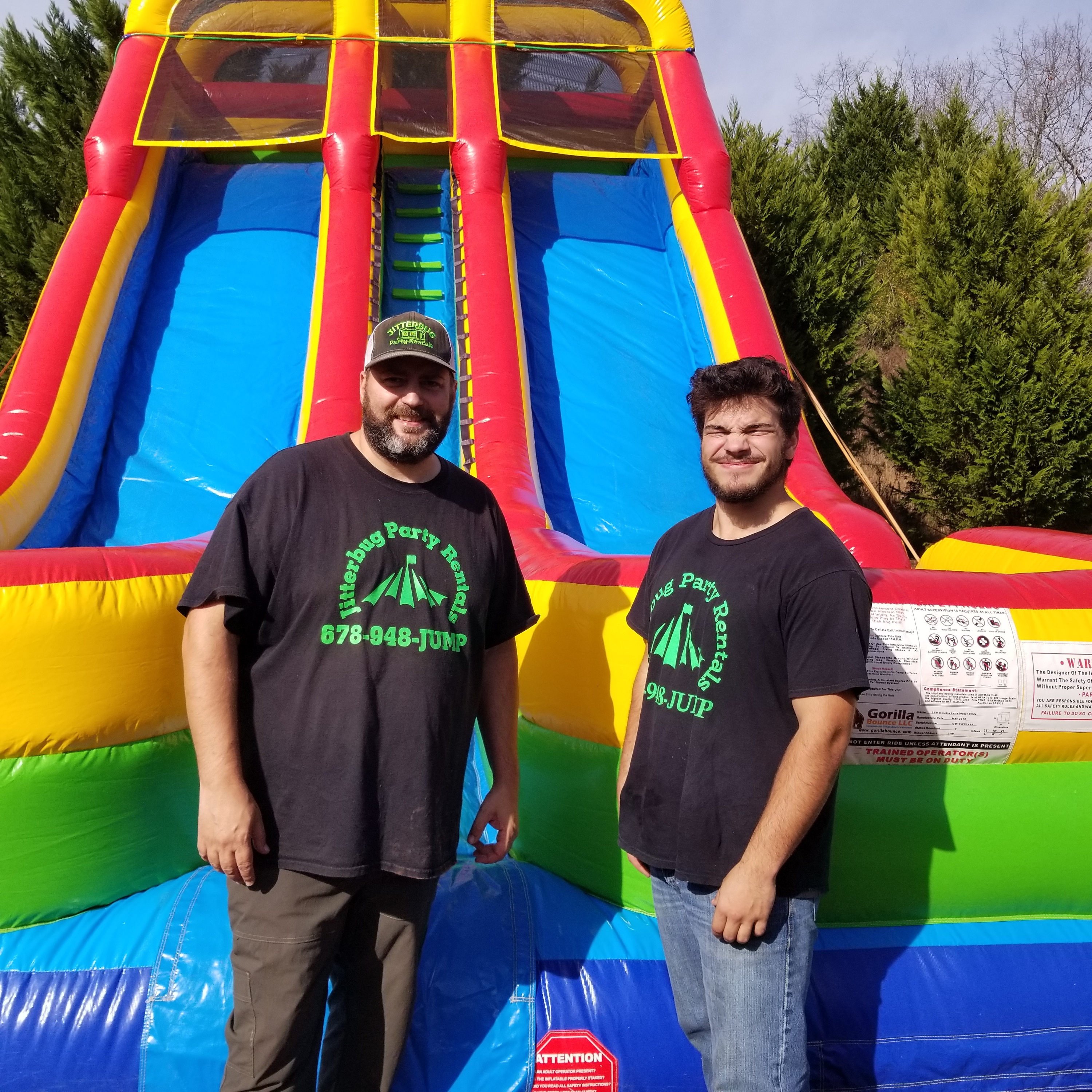 Delivering Fun Since 2001
Jitterbug is a family owned and operated business based in beautiful Dahlonega, Georgia. We love God, Our Country, and bringing fun to folks all over North Georgia. Every event is special and every customer is too! We hope our business can be a blessing to your organization or family in some way.

Our mission is to provide you a professional and easy rental experience using quality and clean equipment. We want to be your choice for party and inflatable rentals in North Georgia.

We work hard to elevate our standards and customer service in order to earn your referrals and repeat business. You'll find our crew courteous, professional, and approachable- we know relationships and how you treat people matters! Allow us to be your partner for your inflatable and party rental rental needs.

Our crew looks forward to meeting yours at your next event. We serve North Georgia and surrounding counties.

Jitterbug Party Rentals
Fun Starts Here.

Jitterbug Party Rentals also operates as it's subsidiary Jumping Jack's Inflatables & Party Rentals.
Take Me To Job Openings