Need Help? Call or Text Us at 678-948-5867

Please Call If Your Time Is Not Showing Available! Displayed Pricing is One Day Rental.
Select Overnight for Next Morning Pickup +$30
Select Multiday Rental for full day extended rentals +40%
Any Travel Fees Over 25 Mile Free Delivery Zone Calculated At Checkout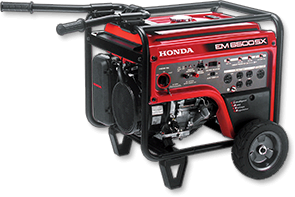 Generator Rental (3500-6000 Watts)
Actual Size: 4x4
Setup Area: 4x4
Outlets: 0
Attendants: 0




A Generator rental is essential equipment for anyone who needs a reliable source of power when there is no access to the electrical outlets. Our Generator Rentals are versatile machines that can be used in a variety of settings, such as providing your tent rental with lighting, heat or air, powering inflatable rentals, sound equipment, power tools at construction sites, and emergency power situations.
Our 3000-6000 Watt Generator rentals come in portable models that can be easily transported and are gasoline powered. Typically powering your equipment for 4-6 hours on a full tank of gas.
When choosing a generator, it's important to consider the power output, fuel consumption, noise level tolerance, and other features that are important to your specific needs.
Overall, a generator rental from Jitterbug Party Rentals can be a reliable source of power in any situation. With the right generator, you can ensure that you have the power you need, when you need it.
All Day Rental

Delivery (100$ Minimum or Customer Pick Up Available

Full Tank of Gas Included