Need Help? Call or Text Us at 678-948-5867

Please Call If Your Time Is Not Showing Available! Displayed Pricing is One Day Rental.
Select Overnight for Next Morning Pickup +$30
Select Multiday Rental for full day extended rentals +40%
Any Travel Fees Over 25 Mile Free Delivery Zone Calculated At Checkout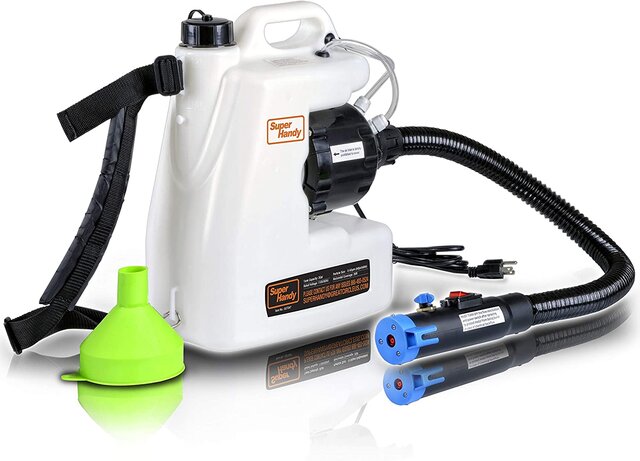 Disinfectant Fogger Service
Disinfectant Fogger Service. $0.50 per square foot. 150$ minimum.
PROFESSIONAL SPECS - Our Fogger Atomizer Sprayer has horizontal Coverage of 20+ FT (5-6 meters) & Vertical Coverage of 4.9-6.5 FT(1.5-2m) of chemicals/liquid for maximum fogging efficiency.




Max Flow Rate of 750ML/min (0.75L/min). Adjustable Output of 1-15GPH & adjustable Particle Sizes of 0-50μm/Mm (micro-meters/microns)

EFFICIENT DESIGN - Built for high speed aerosol distribution, fast diffusion & strong penetration. Studies show that atomizer foggers generate a fog/mist formed of Ultra Low Volume (ULV) droplets of 0-50μm in size & are ideal for fighting pathogens, vector carriers & pests.

BEST APPLICATION - Use for public sanitation/disinfection of: airports, docks, hotels, restaurants, hospitals, public transport, theaters or for controlling humidity in guitar factories, wine barrel storage rooms, small greenhouses, plant preparation rooms. ULV fogging equipment is used predominately for the application of disinfectants, biocides, fungicides & pesticides.