Need Help? Call or Text Us at 678-948-5867

Please Call If Your Time Is Not Showing Available! Displayed Pricing is One Day Rental.
Select Overnight for Next Morning Pickup +$30
Select Multiday Rental for full day extended rentals +40%
Any Travel Fees Over 25 Mile Free Delivery Zone Calculated At Checkout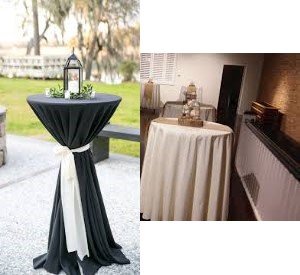 Cocktail Table Sash - white
Add a Sash to your table or chair for a little extra pop. Sashes come in a variety of colors and fabrics for use on tables, chairs, or cocktail tables. Usually in contrasting color to the table linen.

Size: 8" x 110"
Colors: Over 50 to choose from.
Material: From Satin to Polyester we've got you covered.