Need Help? Call or Text Us at 678-948-5867

Please Call If Your Time Is Not Showing Available! Displayed Pricing is One Day Rental.
Select Overnight for Next Morning Pickup +$30
Select Multiday Rental for full day extended rentals +40%
Any Travel Fees Over 25 Mile Free Delivery Zone Calculated At Checkout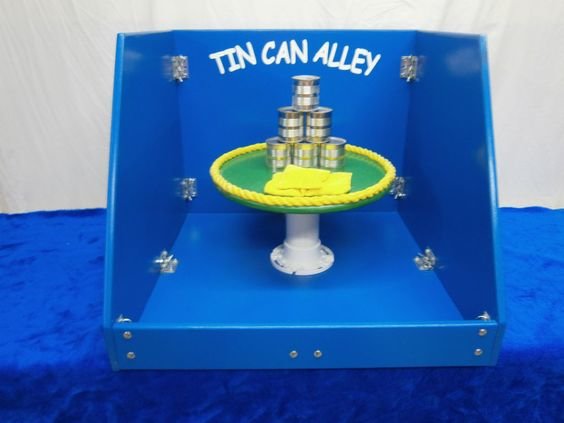 Carnival Game - Tin Can Alley
How to play the game: The player receives three beanbags. The player stands on the foul line and tries to knock all six tin cans completely off of the can pedestal. Players can play for fun or you can supply prizes or redemption tickets only if they knock all of the cans off the pedestal.

Setup Area 3x3ft
Includes 3 Beanbags, 6 Tin Cans, 1 Game Board & Pedestal
Free delivery on orders of 100$ or more.